Do pet dogs want freedom from their pet-hood? What if your dog has ambitions of becoming a hiker in the wild? Dog parents, if you had not thought of it before, it's high time that you do. A revolution is near and you must prepare for it. Our dogs have had enough of us and our humanity, or so it seems. They have already begun acting on their uprising, albeit on a small scale.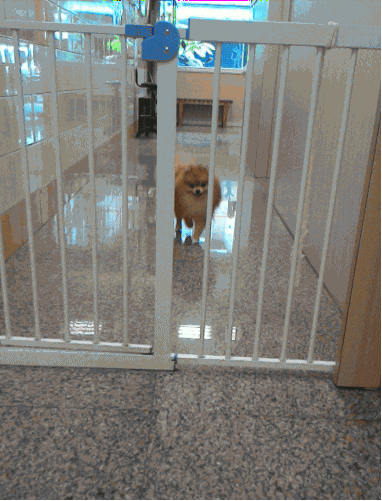 Don't believe it? Look at this tweet.
Twitter user Annika Bobb revealed a shocking video of her dog which confirmed our fears. In this video you see below, the dog snatches her mom's phone and makes a run for it.
my mom just sent me this video of my dog stealing her phone i'm crying im laughing so hard pic.twitter.com/dMxomEIaIt

— Annika Bobb (@annika_bobb) March 22, 2018
No matter how badly a dog wants to escape, it would still need a smartphone to get the map to its destination. Well, without dramatizing this event any further, let's see what the Twitterati thought of it.
This tweet took us back to the human version of this snatch-and-run episode.
It was a baby that time, unsurprisingly.
https://twitter.com/hannah_gaffney0/status/976911709599236096
The audience was of the same mind, judging from the replies.
This was literally all i could think about lol

— Return of Mr. Rager (@Chris2Chill) March 22, 2018
i love cinematic parallels pic.twitter.com/aGLE5jrSlJ

— holy ground//say amen (@BurningRedLips) March 23, 2018
Even Wes Anderson needs to watch out now!
*Woof gang

— martin c (@xxxtencioncord) March 22, 2018
It spread like fire
https://twitter.com/v_Chunkyy/status/977191669492846593
She saw the opportunity and she took it.
She been texting other dogs?

— The chemical burn from the spiral perm (@AtticusDae) March 23, 2018
https://twitter.com/brookgech/status/977044872245882880
There were other top-notch funny comments too.
damn this cameraman breaths really heavy

— wakezzz (@Wakeisdaboy) March 23, 2018
I've been watching this over and over for the last hour crying laughing hahaha

— Julie Garkovich (@Julie_Garkovich) March 23, 2018
Haha I crack up hearing her chase the dog in the back ground. He/she is loving the chase lol

— Rip Kalief B (@Itsmegrove) March 23, 2018
Some people train their pets, and some pets train their people.

— Madison Brown (@pissedoffwhtgrl) March 23, 2018
.@thebesttaco when she takes snacks from the kitchen at 3am.

— Mattypocket (@Mattyp0cket) March 23, 2018
aaaaaaaAaaaAAAAAAAAA pic.twitter.com/x3FZvwA8Kn

— Mayonnaise Maiden, Emissary of the Gorgonites (@sherlauryn) March 22, 2018
All in all, people were glad to have found such a wholesome short film that was shot by a camera-dog. A revolution or not, we would surely welcome a change in the film industry if the good doggos want to take over.
Share your thoughts about this video in the comments below!